When transporting pets, please put them in a safe, comfortable and breathable stylish suitcase.
Can be pulled or carried on the body.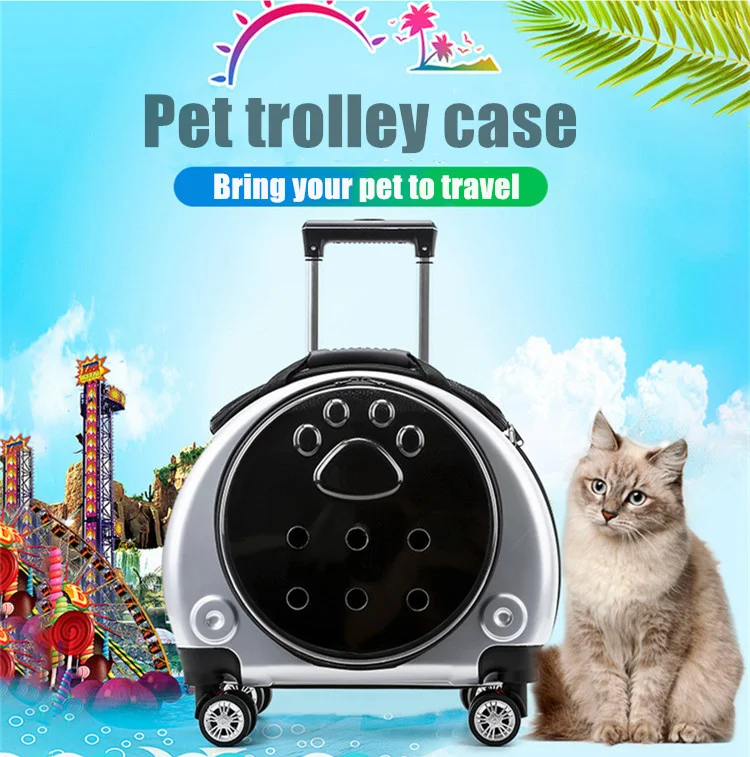 ELEGANT LIGHT PUSH, EFFORTLESS: four-point support, the master is more stable, the universal wheel blessing, more labor-saving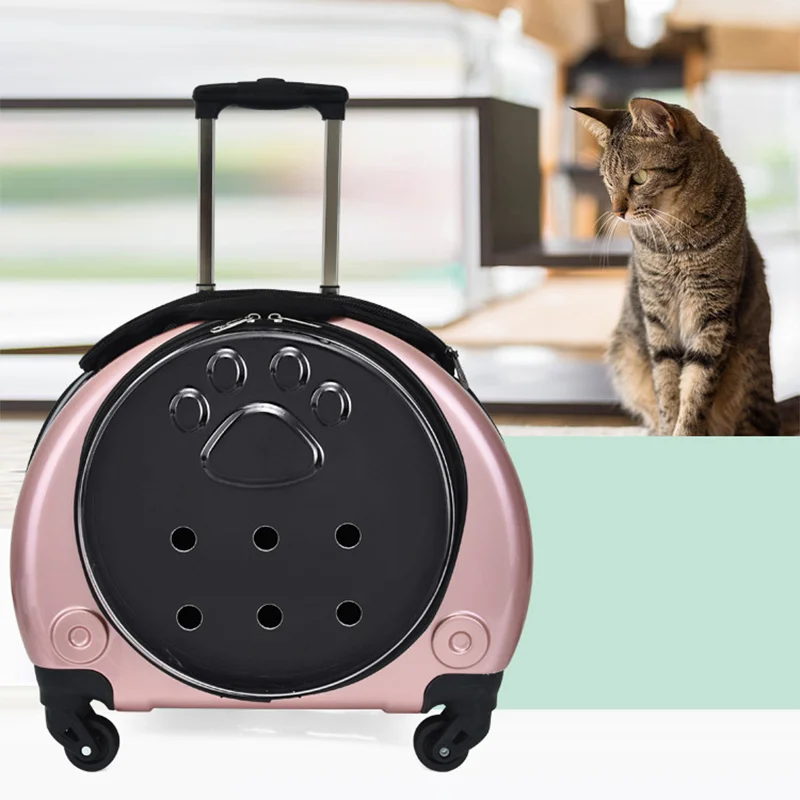 REMOVABLE DOUBLE SHOULDER STRAPS: The shoulder straps are fixed by snaps, easy to remove and change easily.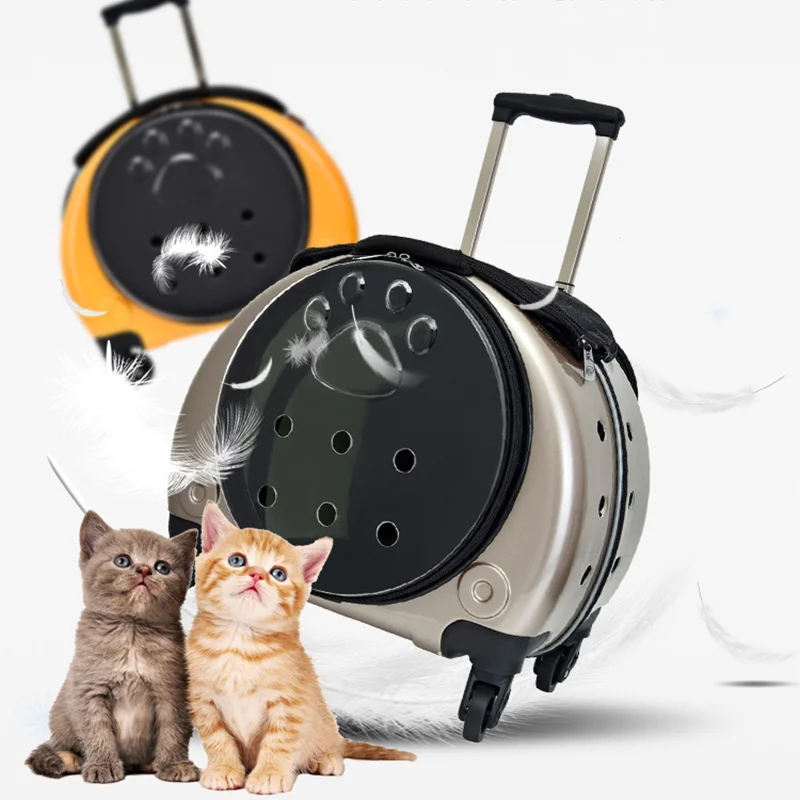 GREAT VISION, VENTILATED: Different from the normal Space Capsule Bubble bags, beyond easy viewing,
there are mesh windows and riser vent for better breathing.
All DIRECTION WHEEL: This carrier is equipped with all direction wheel holder, making it more stable. And you can move it in all directions, Quiet and wear-resistant.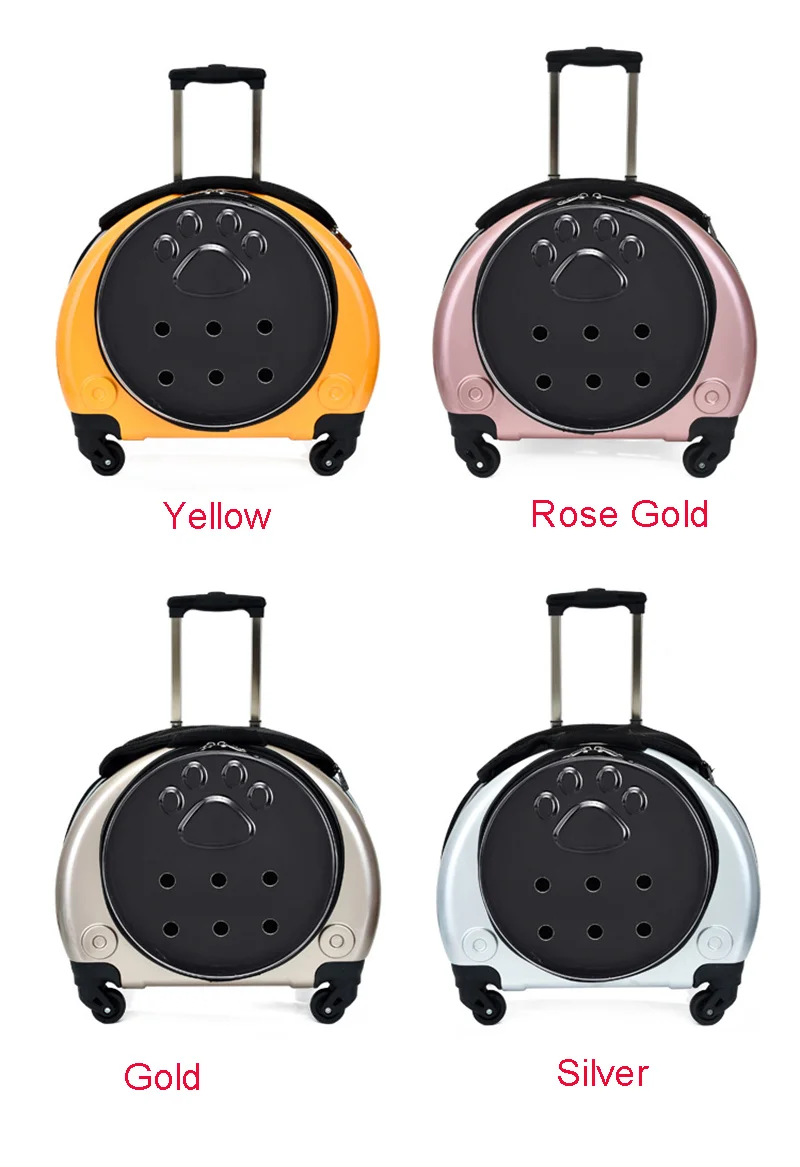 STABLE, UNDEFORMED: This rolling pet carrier could keep its shape undeformed, so your pets could stand or lie in bag freely.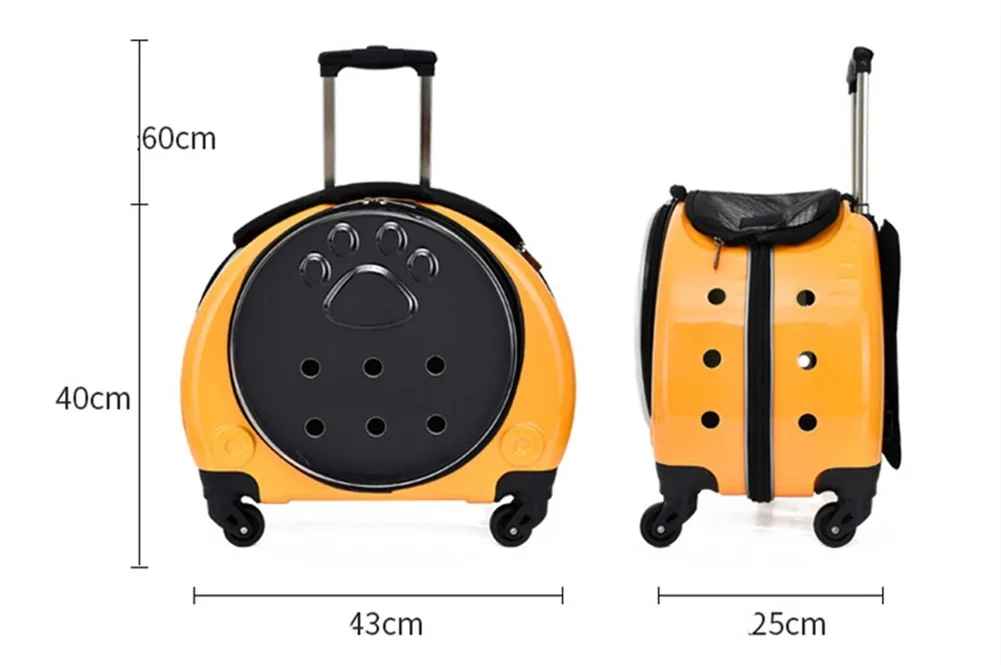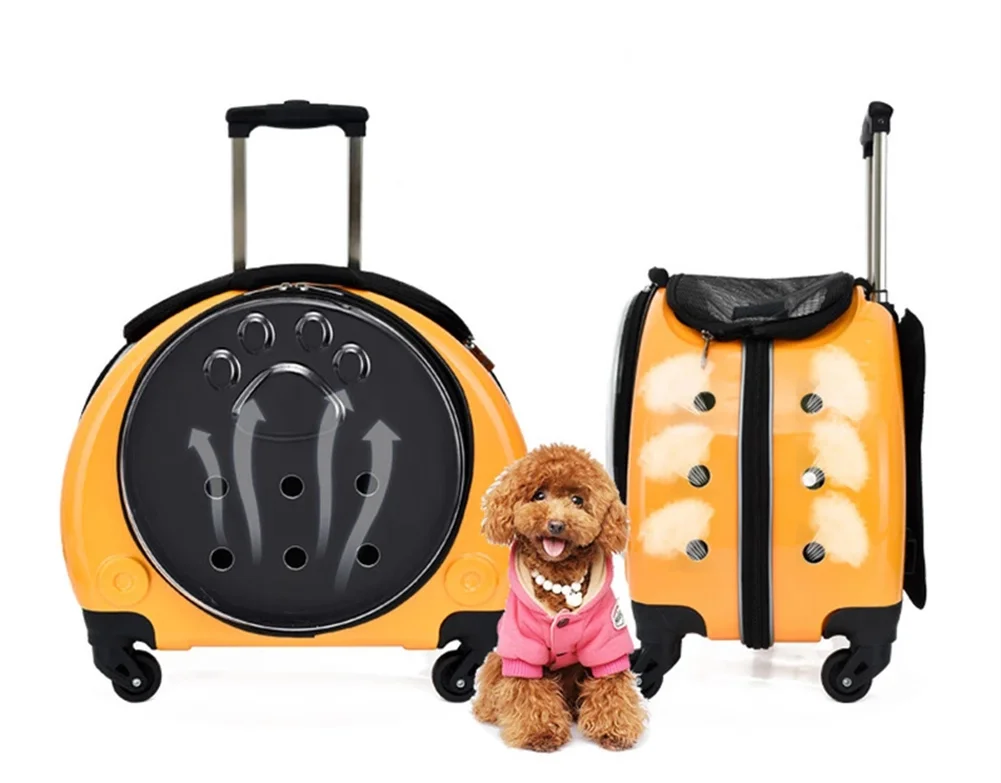 、