This week's special event: Top 300 lucky customers to get double the order product every day. We will send you an email, please remember to check, thanks for your support❤️❤️❤️
Dutch Oven offers premium durability, updated features, and superior cooking — at a reasonable price.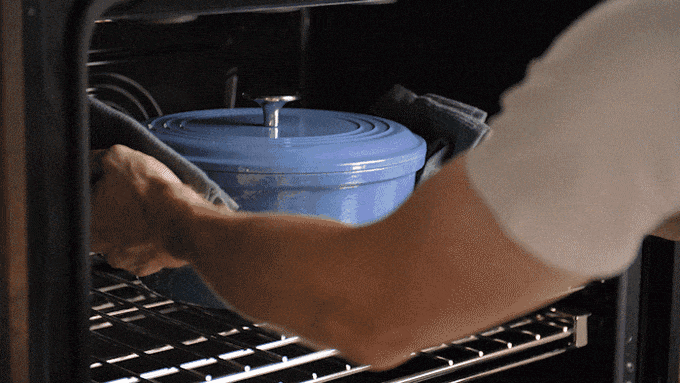 The dutch oven is a workhorse. It can sauté, sear, boil, fry, bake, and braise, from the stove, to the oven, to the table.
Unfortunately, premium dutch ovens that last a lifetime are insanely expensive and overpriced. And cheaper, low-quality ones are prone to chipping and scratches — making them useless in just a few years.
We think there should be a better option. Premium quality and durability that will last forever, but sold for a fair and honest price.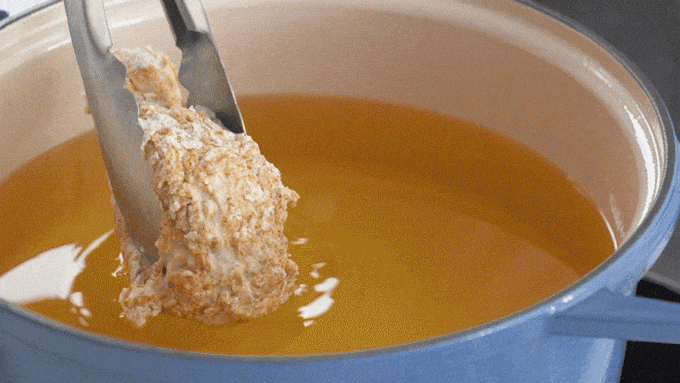 High-End Protection Against Chipping & Cracking
We used 4 layers of FERRO enamel (the strongest enamel available) to prevent chipping, scratching, and cracking. It's the luxury brands' secret to life-long reliability.
Cheaper brands have hand-dipped enamel, creating uneven coatings that crack and chip more easily. Our modern spray application ensures an even coat that's consistent down to 0.02 mm. Zero imperfections make for a lifetime of toughness.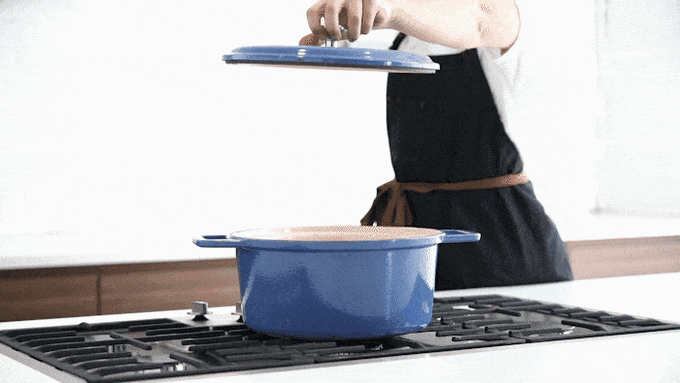 Superior Durability: The Ball Drop Test
We dropped a 2 lb. metal ball from a 3 ft. height into each dutch oven to simulate metallic impact.
Dutch ovens can already do almost anything in the kitchen. We wanted to make ours even more versatile.
So we designed a grill top lid that provides the same tight seal as our traditional lid, but can also be used alone as an indoor grill. The same premium cast iron and enamel layers help create a nearly-nonstick grilling experience and perfect browning.
If you prefer the traditional knob-style lid, don't worry — we offer those too.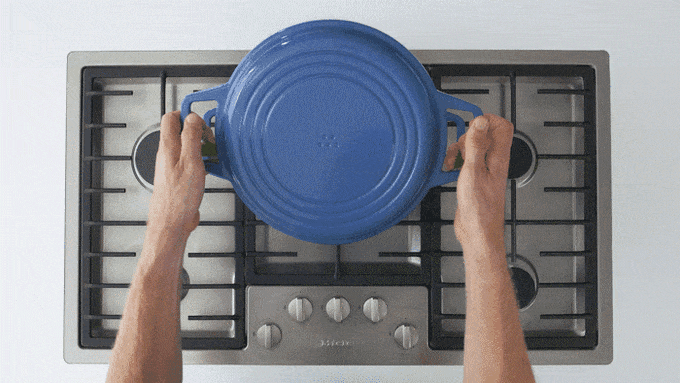 Extra Versatility and Protection
This added silicone lid creates an airtight seal on your Dutch Oven — handy if you're using the grill top lid and base at the same time. It's highly durable, PFOA-free, oven-safe, and made from platinum-grade silicone.
Plus, it stacks neatly between the lid and base when you're storing them away.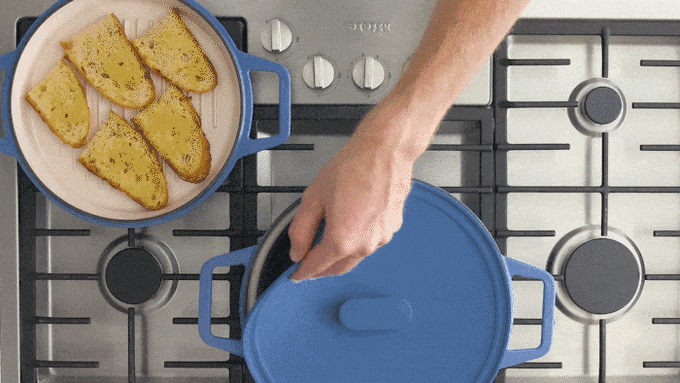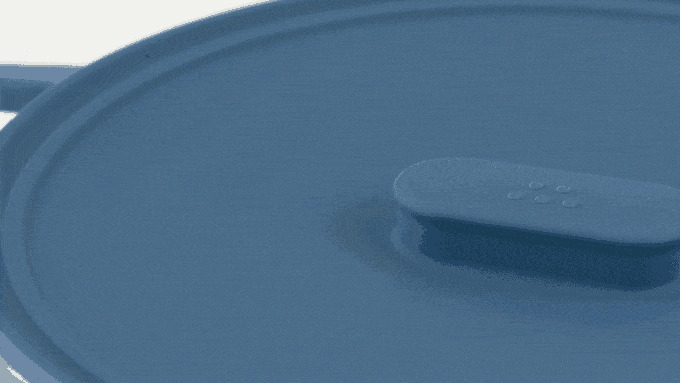 Premium durability, at a fraction of the price.
We don't think you should have to choose between wildly expensive "premium" pieces and the lower-quality cheap dutch ovens.
Our goal was simple. Create the most durable dutch oven possible, and sell it for a price that's fair and affordable.
Nearly Nonstick, Zero Maintenance Needed, Dishwasher Safe
Our enamel is smooth enough to be nearly nonstick without any maintenance.
Most messes just need a gentle soak and scrub to wipe away. Our dutch oven is also dishwasher-safe (though we'd prefer you hand-wash)!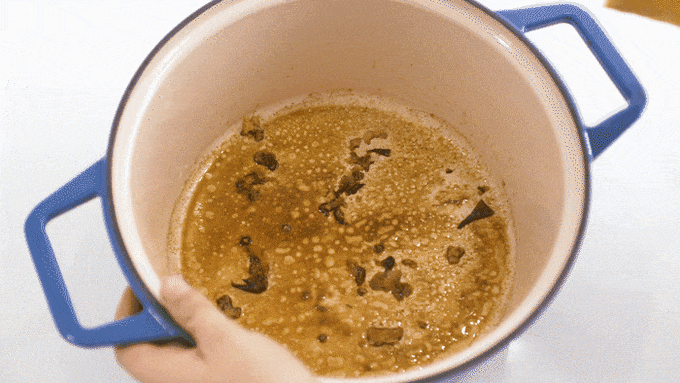 Thoughtful design updates to a classic piece make this dutch oven even easier to use at home
Specifications:
Dutch oven weight (without lid): 11 lbs, 6.8 oz / 5.18 kg
Grill lid weight: 6 lbs, 4.9 oz / 2.86 kg
Standard lid weight: 5 lbs, 9.3 oz / 2.53 kg
Diameter: 11 inches / 27.9 cm
Depth: 5 inches / 12.7 cm
Handle-to-handle diameter: 15 inches / 38.1 cm
Standard lid height from lid to top of handle: 1.25 inches / 3.2 cm
Standard lid height: 1 inch / 2.5 cm
Standard lid combined height: 2.25 inches / 5.7 cm
Grill lid height: 1.5 inches / 3.8 cm
Handle thickness: 0.5 inches / 13 mm
Standard lid handle diameter: 2 inches / 5.1 cm
We ship from US
All orders are shipped within 24 to 48 hours of you placing the order using DHL eCommerce, USPS depending on your location and fastest available service. The typical delivery time frame is between 5 to 10 business days however, you may receive your items much earlier. All orders are shipped with tracking number so you can track it every step of the way! Packages may be faced with delays beyond our control such as customs or postal delays.
Package: 40*30*15 (cm)
Material: ABS