?Dragons are among the most popular and enduring of the world's mythological creatures.?
The belief in dragons was based not just in legend but also in hard evidence For much of history dragons were thought of as being like any other mythical animal: sometimes useful and protective,Its eyes are like the rays of dawn. The flame spurted from the mouth; destroying the enemy.
?Features:Unique dragon design?
The light is made with 3D printing technology having a realistic dragon shape. When the light is on, it looks like a flying dragon breathing fire, exquisite and eye-catching, and it is also a good decoration lamp.
When turned on the dragon night light glows red and turns the surrounding walls and area a fiery orange, thus turning your Childs bedroom into a dragon's den! It features a big dragon that hovers above a giant plume of smoke, which features a small lightbulb on the inside of the smoke plume which illuminates your entire room.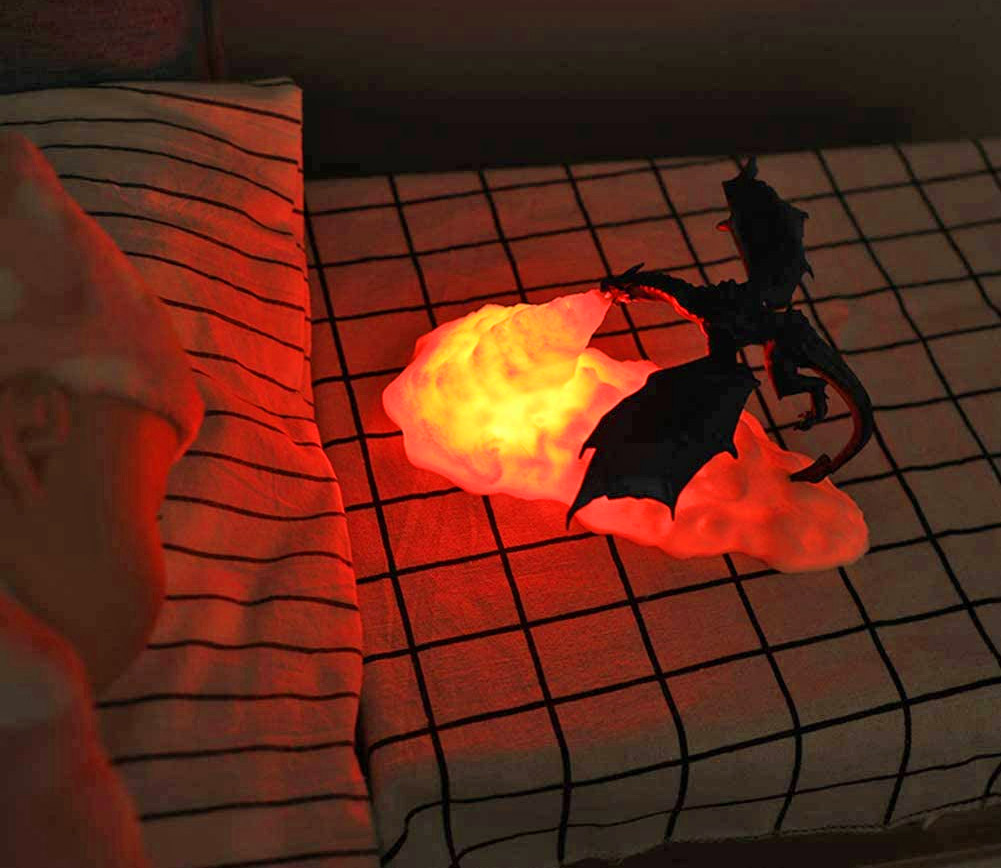 ✅Safe and healthy material✅
The 3D Printed light use PLA material, a new type of degradable material, non-toxic and harmless to the human body, healthy and environmentally friendly.
Soft Light
This night light gives a nice warm glow and non-flickering light which help soothe you and your kids' mood to sleep well, and won't strain the eye and creating a cozy atmosphere.
The dragon night light comes in two different versions, a red, and a blue one which is called the ice dragon.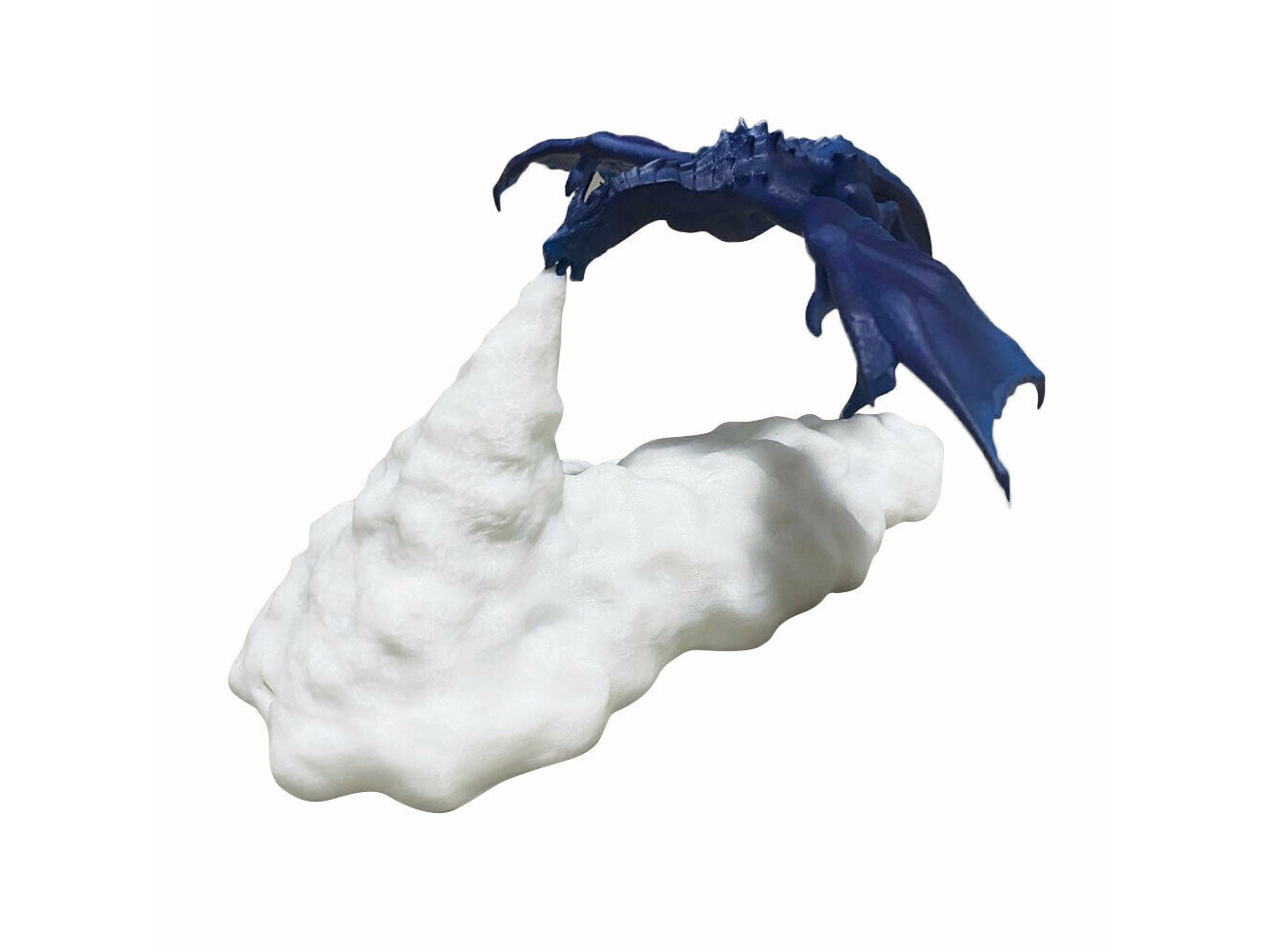 USB rechargeable
Charge with standard 5V DC USB output,Average service life: 20000 hours
Packages:
1*3D fire-breathing dragon night light
1*USB cable
1* User manual